Trying to figure out what your 12-year-old boy wants as a gift can be difficult. They are growing boys and what they may be into one day can change the next. If you are stuck and have no idea of what to get your son, you can look through these gifts to gain inspiration. There is a ton of gifts out there that can be the perfect gift for your son and you can find them right here! Take a look at the many gifts you can buy and who knows, you might find just what you are looking for!
[toc]
Top Gifts for 12-Year-Old Boys
Razor Electric Scooter
This electric scooter is a perfect gift if you want to upgrade your 12-year-olds first scooter. All they need to do is give the scooter a kickstart motion and the scooter will move on its own after one kick going up to 10 mph. There are at least 8 colors to choose from when getting this scooter, so options are available. Learn more: Kidbam
Bow & Arrow Archery Set
Has your kid been interested in archery? This is a perfect gift to get them into it even more and learn how to archer properly. The arrows are durable and covered with foam at the tip, so you do not have to worry about your child hurting themselves or someone else. The arrows are able to fly at fast speeds and go long distances despite having foam at the tip. What a great way to get your kid outside and practice a new skill!
[su_youtube url="https://www.youtube.com/watch?v=56LpSL2-Wn4″]
Stinky Bag of Zombie Farts
This is the one time you can say you eat farts! This is a tasty treat you can give to your 12-year-old as a joke. There is a funny story at the back of the packaging and there are so many characters to choose from starting with zombies all the way to unicorns. If your kid is a fan of cotton candy or green apple they will definitely enjoy this! Learn More
Snap Circuit Extreme
You don't always have to get your 12-year-old fun games to get the excited all the time. Sometimes children just need something to pass the time and learn new things. With this Snap Circuit Extreme Kit, you can give your 12-year-old an opportunity to figure out if engineering is interested in them. There are no screwing parts together since everything is snappable. They can make their own circuit and dabble in something they've never thought of before. If you already have a kid who loves engineering, then what are you waiting for!
Credit: Toy Buzz
Aerobie Pro Ring
There is another way to play catch by using these Aerobie pro rings. The edges of the rings are made from rubber, so catching them is comfortable and will not hurt. This is a perfect gift for your 12-year-old if you want to spice up a game of catch. They can play with their friends and siblings on a nice warm day.
Best Christmas Gifts for Boys
XBox One X 1TB Console
You may already have so many games sitting around your home to count or you may not. You can gift your 12-year-old with an XBox One X for a great Christmas present. They can have a better gaming experience and their games will look amazing while using the XBox One X. They will be able to play 4K games and even have the option of playing their games in 4K!
Credit: Melissa Taylor
Hearing Game
This is a game where you can get your whole family excited about for family game night. Your 12-year-old will be able to have fun and enjoy figuring out what words are being said. This is a great way to have your kid pay attention and work on focusing a lot more. There are 150 cards with 600 phrases to choose from. Learn More
The Hobbit and Lord of the Rings Book Collection
If your 12-year old is getting into the realm of fantasy or already loves watching the Lord of the Rings, then you can get them into the book as well. They can experience the movie through words and use their imagination to recall each scene in the movie. All the series to the book is packed neatly in a box that looks aesthetically pleasing. Learn More
Timberland Magic Glove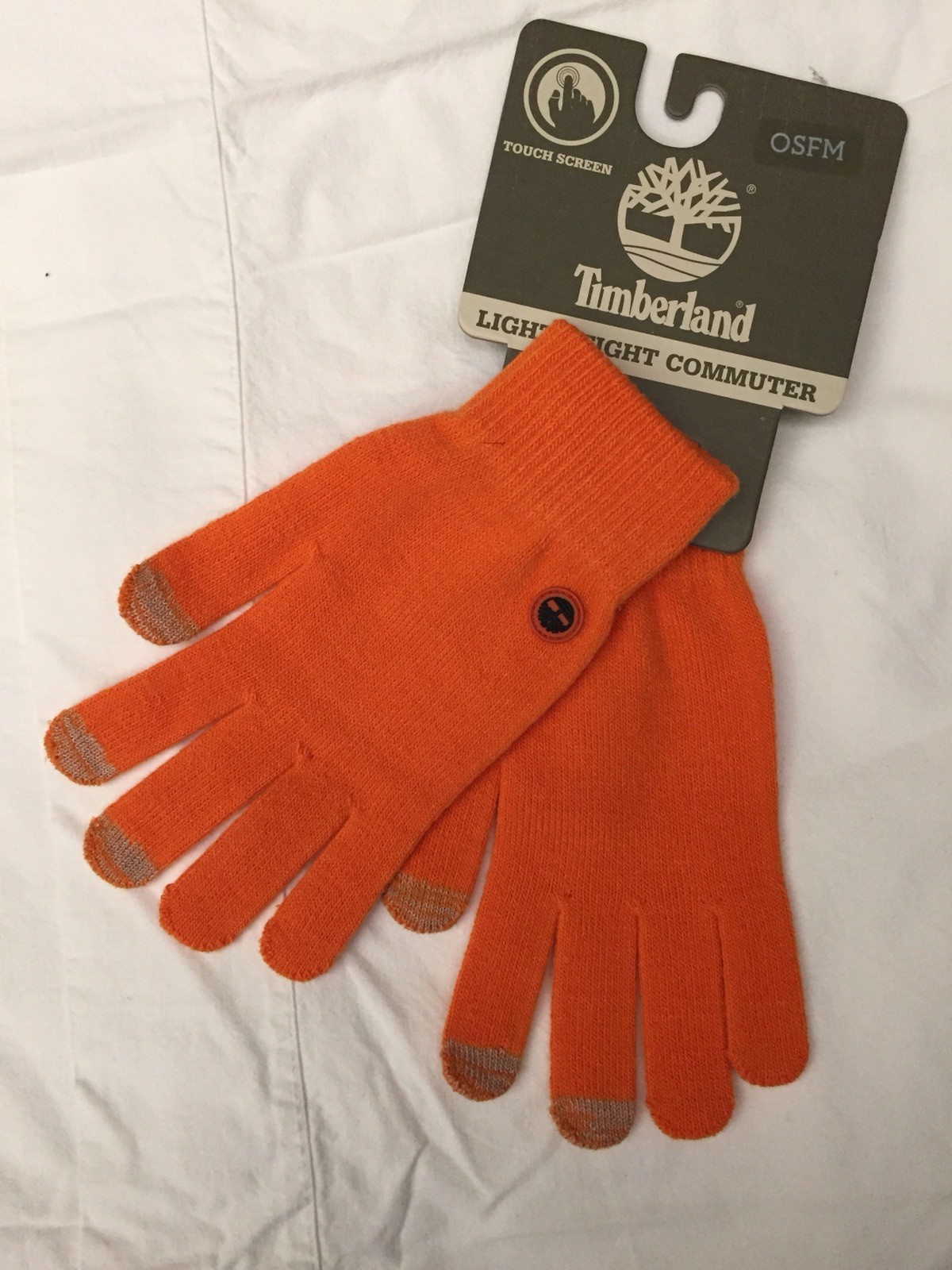 For the cold winters that come and stays for a long while. Now your son will be warm and still be able to use his phone or play his game in the cold. The first three fingers of the gloves is knitted with touchscreen conductivity, so they will have no problem touching the screen of their phones or have to take off their gloves to give you a call!
Anki Overdrive: Fast & Furious Edition
Is your son into cars? Why not give him this Anki Overdrive car where he just needs a phone and an app to interact with the car. He'll be able to get a start on his driving at the age of 12. There are 8 tracks he can choose from to play around with until there is one he likes the best. The app is compatible with Android and the IOS system, so don't worry, there is room for everyone to play!
Credit: Anne Essentially Mom
Cube II
Here is another fun item that resembles the Rubik's Cube. Your 12-year old will have fun trying to solve this cube while also being engaged with the vibrant colors. The stickers on the cube does not fade or fall apart, so no matter how many hands or tries he gets with this cube it will stay intact. It has the smoothest action when turning, so it is not difficult when turning.
Credit: Anne Essentially Mom
LCD Mini Projector

Going to the movies all the time to experience a movie atmosphere doesn't always have to happen. You can make it happen right in your living room. You can gift your 12-year-old a mini projector where he can project the movies he wants to watch on an empty space on the wall and be comfortable right at home. This mini projector provides a 32"-176" display and a distance between 1.5-5m. It is a perfect fit for an in-home theater!
Credit: kidslovethisstuff
Animate It Essential Kit
s your 12-year-old fascinated with film industry? What a great gift to help him get started on learning animation and making his own animation for the first time! This kit will teach your kid the basics of stop-motion animation and in no time they will have an animated movie to present to you! Get this Animate It Essential Kit for the kid that has big hopes and dreams of becoming an animator.
Credit: itsybitsyfun
Comic Making Book Kit
Does your 12-year-old have a favorite comic book or series? Does he read comic books all the time and wonder how people make these books? If you have a 12-year-old that is fascinated and love to draw comic book characters and come up with some on his own, then you might want to look into this Comic Making Book Kit. This will give them the foundation to draw their characters and dabble in the world of comic book making
Credit: itsybitsyfun
Best Gifts for 12-Year-Old Boys
Robot Kit
You can never go wrong with choosing an educational gift. Whether they're into it or not a robot kit makes an excellent gift for curious kids. So if you have a kid or knows one thats into robotics or just like experimenting this is a great way to get their creative juices flowing. This is geared for children 8 and older which can give them the opportunity to put down the video games for a few hours, create something of their own and venture outside to test it. Learn more…
120 Piece Art Set
Who doesn't like arts and craft, this gift can definitely inspire creativity. So for the kid that loves to draw, paint or that's always doodling something in their notebook this Darice 120 piece deluxe art set can do the trick. It comes with its own organized storage case and has a variety of colors for different media. Read more…
Dinosaur Dig Kit
Whether they love dinosaurs or just want to be an archeologist when they grow up this National Geographic Dinosaur Dig Kit is one way to get them even more excited about their passion. With this kit, they will discover 3 real dinosaur Fossils – a dinosaur bone, mosasaur tooth, and dinosaur poop and learn amazing new facts. Learn more…
Hamper Hoops
For that kid that can't resist tossing everything as though life is a constant game of basketball. So instead of always leaving their dirty clothes lying around, they can now make that game-winning dream shot by tossing it into a hoop that has a hamper attached to the bottom. They can slam it, dunk it, make a jump shot and the clothes end up in the hamper and not the floor. Moms everywhere wins! Learn more…
Laser Gaming Set
What kid doesn't like a good game of laser tag so why not give them the most awesome gift and the opportunity to play whenever they want? This two-player gaming set can get the kids off their smart devices and up for some exercise. The set is compatible with other laser sets and can be played as teams or individuals. Learn more…
Helicopter Drone
The Holy Stone HS170 Predator Mini RC Helicopter Drone is the perfect gift to start you on your journey into the drone universe. Drones are very cool and very fascinating to learn and use. Why not have a helicopter drone that's not only fun to learn but cool looking, and budget-friendly. Learn more…
Hookey Ring Toss
If you're looking for something fun to get everyone involved look no further hookey ring toss is here. Everyone can enjoy this game young and old alike, easy to set up and can be played both in and outdoors. A simple game you can play to destress before homework or with your friends and family at game night. Learn more…
Electronic Drum Set
For the aspiring musician in the family that loves to play the drums, this gift offers the same sound but with easy portability and less disturbance to others. They can play their roll-up electronic drum set anywhere, anytime, without disturbing anyone and leaving you with no regrets later. Learn more…
Street Hockey Set
Supporting a child to reach their potential is always a parent number one goal. You may not always be able to take them to the rink to play hockey so why not bring the hockey to them. Mylec Deluxe folding hockey goal set offers you versatility, It can be taken and set up anywhere in minutes giving you more time to play and enjoy the game. Learn more…
Fire HD 10 Tablet
In this world filled with ever so advancing technology keeping up can be a headache at times. Don't let this plastic built fool you, the Amazon Fire HD 10 is in a class of its own. It's budget-friendly, easy to use, and can make a very impressive give for a child to have a tablet of their own without a headache. Learn more…
Birthday Gifts for 12-Year-old Boys
Nintendo Switch
The Nintendo Switch takes gaming portability to another level. While playing games on your smart device can be fun playing the same game on a console is even better. Now being able to have both portability and console-style games in one is awesome. You can play at home, on the go, and with others whether online or in split-screen. Learn more…
Gaming Keyboard
For gamers having a keyboard are life and anyone that gifts them one will be loved forever. Redragon Mechanical gaming keyboard is a gamers dream, it's very versatile, durable and compact. It's compatible with various operating systems, uses left space, scratches fewer letters and a backlight. Learn more…
Dragon Ball Z: Movie Pack Collection
For the anime fanatics out there Dragon Ball z is an ultimate classic no matter how many remakes have been done it's still awesome. This movie pack collection is a mature and timeless gift, matter of fact it's super Saiyan and I do say so myself. Learn more…
Fuzion X3 Pro Scooter
What kid doesn't like to have a scooter of their own better yet one with a lighter deck. The fusion pro x-3 scooter is perfect for the kid that wants to improve their stunts. It comes in an array color to keep you looking cool while perfecting your tricks. Learn more…
Lego Technic Forest Machine Building Kit
Activate your inner mechanical engineer skill which can be brought to life with LEGO Technic Forest Machine Building Kit. It features a power function motor with a pneumatic system for motorized boom and grabber, it has working suspension and you can actually lift the tree trunk. This kit can be added to other LEGO building bricks for creative construction.
Credit: Melissa Taylor
Harry Potter Book Collection
This beautiful Harry Potter complete collection 7 books set can be great gift appreciated by all ages. For the Gryffindor lovers at heart, the red case will definitely stand out to them. So whether new or old to discovering the magic of Harry Potter this set will be perfect. Learn more…
Super Mario Maker for Nintendo 3DS
If you like creating your own video game then the Super Mario Maker is perfect for you and super easy to use. It allows you to create your own level in the popular super Mario bros game. This is a great game to get your creative juices flowing and show to show you that anything is possible once you put your mind to it. Learn more…
RD-D2 App Enabled Droid
For the kid that's into robotics and also a huge Star Wars fanatic then this R2-D2 App enabled droid will make their dreams come true. It's controlled via an app and makes authentic movie sounds. Now you can rewatch the entire star wars saga with your new friend right next to you. Learn more…
Affordable Gifts for 12-Year-Old Boys
Helicopter With Gyro
This helicopter with gyro is a perfect gift for your 12-year-old kid. If he likes helicopters and hopes to fly one day, he can definitely start to do that with this helicopter. He will be able to get about eight minutes of flying time and will have to charge it after. It does not take long to charge this helicopter having 40 minutes to recharge. Learn more…
Digital Coin Saving Jar
Start teaching your 12-year-old how to save! If he already does this, then he will have a place to keep all of his coins. The lid of the jar will keep track of his savings and the lid can come off with just a twist. Eventually this savings jar will die out, but you can put acai batteries in to bring it back to life. Learn more…
How to Code: A Step-by-Step Guide
For the kid that loves to code or is thinking about getting into it. If your 12-year-old finds coding interesting and wants to learn more about it, this step-by-step guide is the best thing you can give to him. It will teach him the basics concepts of coding and use what he learns to develop his coding skills. Soon he'll be able to build his own website! Learn more…
Hangry Kit
Bring your 12-year-olds favorite snack into the house, so he can have them at his fingertips. If your kid has a sweet tooth, there's candy for him to eat. If he loves chips, there is a variety of chips to choose from! Kids love snacks and you will be able to give him a snack or two if he's having a rough day or a snack to acknowledge is achievements! Learn more…
Foosball Table
Do you have a game room, a garage with space, a basement to relax in? You can get this foosball table for your 12-year-old to play with. If he normally plays by himself, this game will be able to let him play with you, his friends or his siblings. If played roughly by 12-year-old boys, don't worry, your floor is protected by the padding the table legs have underneath them! Learn more…
Fun Gifts for 12-Year-Old Boys
Origami Brain Teaser
This is a great way to get your kid into arts and craft if they aren't already. The puzzle sheets are thickly made so that there would be no wear and tear on the pieces. This product helps children with their logic, mathematical thinking, and patience. If your 12-year-old doesn't like to be patient and want things done automatically, then this is a great way to keep their patients on lock! Learn more…
Matrix Airless Football
Is your 12-year-old active or do you want them to be more sporty and et out of the house? Either way, you can get your sporty son to use this football as it glows in the dark, so they will be able to play with it at any time of day. Every time your kid tosses or the football bounces keeps the light on, so they will always know where it went and ever lose sight of it. You can even get your kid who doesn't like sports to play with it! Learn more…
Gravity Maze Marble Run Logic Game
Thinking games can be fun if they are presented in the right way. If you are trying to figure out how to get your 12-year-old to play games that are made to use their thinking skills, then this is a perfect gift you can give to them. This game comes with an instruction manual that is easy to understand and with the game set is a marble. Figuring out how to get the marble from one starting position to the target tower is the goal of the game. Get your kid excited with this game and they will love it! Learn more…
Nerf Rival Nemesis MXVII
Shooting games seem to interest 12-year-olds, so why not get them this Nerf game to make things fun. They can play with their siblings and friends when they come over and they will never be bored. To load the balls inside the hopper is easy and there is rapid firing that takes place. Create a few hours of playing and running around until your 12-year-old gets tired. Learn more…
Veeko Hoverboard
How about moving your hoverboard with just your body. Your 12-year-old will be able to lean forwards to put this hoverboard in action. There is able LED light in the front and it is battery operated, so batteries will need to be changed. Giving them this as a gift will keep them busy around the house if you are comfortable with them riding it in your home and it is a fun way to keep them engaged when going out with you. Learn more…
Outdoor Exploration Kit
For the kid that loves to explore new things. This exploration kit comes with a flashlight, binoculars, a compass, and a magnifying glass. If your 12-year-old is a lover of nature, then you can do no wrong with this kit. He will be able to see insects and plants up close with his magnifying glass and look up at the sky with his binoculars to see things that are far away. This is a great way to get your 12-year-old outside. Learn more…
Cool Gifts for Boys
Air Hockey Table
This air hockey table will be a fun way to bring your 12-year old a fun-filled day with the family. This is a great way to get a little family time in and pass the time without having to try and think of ways to get your kid to have fun. This game runs electronically, so you don't have to worry about plugging it in. Learn more…
Beginner Guitar Set
For the kid that found himself picking up a guitar can be a sign that he wants to learn to play. You can start your kid off with this guitar beginner set where he is given a brand new guitar, of course, a capo, guitar picks, extra strings, a guitar strap and bag, and a polishing cloth. Everything he needs to start experimenting with his guitar. Learn more…
Bluetooth Speaker
Your kid will not be the only one who can use this Bluetooth speaker, you can as well! Alexa is built in, so your 12-year-old will not have to search for their favorite music manually, but they will get help from the built-in robot. You can stream music, make phone calls, use your voice to turn on lights and even connect another Echo speaker! Learn more…
Gaming Headset
Your 12-year-old will now be able to play their games while talking to their friends. Instead of you having to hear their games all the time, you can give your ears a break by gifting them with these headphones. It is compatible with many game platforms and the microphone has noise cancellation, so talking will be more efficient and easy. Learn more…
Star Wars USB Wall Charger
Knowing what your kid is into is the best way to figure out your options are when looking to by a gift. If your 12-year-old is a Stars Wars fanatic, then this USB wall charger can sit perfectly in their wall outlet in their room. Bring out his inner Jedi with this awesome USB wall charger. The R2-D2 look-alike comes to life with lights when plugged into the outlet and will offer his Jedi dual outlet for USB charging for more devices. Learn more…
GoPro Hero+
Does your 12-year-old kid love going on adventures and taking videos of what he sees on his journey, then this GoPro Hero+ will be a great way for him to capture every moment in video and photo style. The videos will be in 1080p and your kid will be able to edit the video on the GoPro with the trimming tool that is built-in. Bluetooth and Wifi are built-in as well which gives the GoPro connection.
Credit: kidslovethisstuff
Front Court Portable Basketball System
On a nice summer's day, your 12-year-old boy can go outside and shoot some hoops with his friends. If basketball is his passion, then this is a great gift for your kid if he needs to practice basketball for his next game coming up. The back of this basketball system is shatterproof, so throwing the ball too hard won't be a problem. Learn more…